Engineered for Performance.
Designed for Style.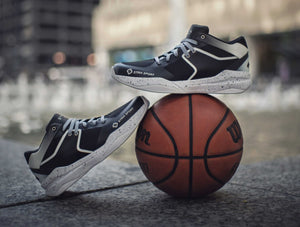 Our Vision
Stria has been years in the making. Once our founders finished their careers playing college basketball, it was finally the right moment for Stria. We took a hard look at our own basketball journeys and concluded that athletes need an affordable shoe that prioritizes function without compromising quality. 

Stria Sport products are designed and tested by athletes for athletes. 
Meet the "107 SERIES"
Inspired by our Creative Director, who made 107 consecutive three-pointers during a workout, our vision was to engineer a shoe that provided more stability and traction than any other option in the marketplace. After two years of design, development, and testing, we did it: we created the most comfortable and light-weight performance shoes ever to hit the court.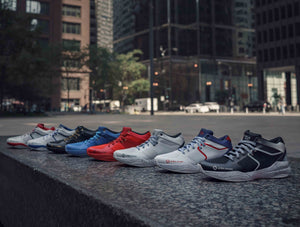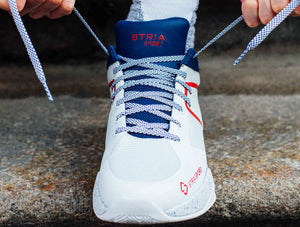 Our Quality
From top to bottom, our shoes are built with high-performance materials to maximize your game without slowing you down. Lightweight mesh allows your foot to breathe, while bonded TPU material locks you in for quick movements and hard cuts. Our cutting-edge rubber compound outsole gives you an unparalleled grip on the court. 

The exclusive Stria Foam midsole is the foundation of our shoe and is the key to the ultimate engineered comfort surrounding your foot. Our shoe also features Forward Momentum Design (FMD), bringing the toe and heel curved up off the floor. FMD harnesses your momentum to propel you forward, creating smooth transitions and a boost of energy in-between steps.

Together, these materials and state-of-the-art technology will move you through your game with greater precision, power, and agility. 
Elevate Your Game
Simply put, there is no other shoe like the Stria Sport 107 Series. Through countless hours of playing, designing, and innovating, we have created the ultimate performance shoe, and we're excited to share it with you.

We are confident that your days of purchasing expensive, uncomfortable basketball shoes are finally over. It is time to Elevate Your Game.